PRESENTATION AND OBJECTIVES
The Brazilian Symposium on Computer Networks and Distributed Systems (SBRC) is the most important forum of the research and development community in Computer Networks and Distributed Systems in Brazil.
Among the main technical activities of SBRC are the mini-courses, which are aimed at updating on issues not normally covered in the curricula or that arouse great interest among academics and professionals. Proposals in recent areas, or yet unexplored and in areas with great potential to attract the interest of students and professionals in order to better qualify them for their research and / or the labor market are welcome. They may undergo short courses covering the topics suggested in the Call for Papers SBRC 2017 or others that the authors deem founded.
Each submitted proposal will be evaluated by three or more members of the evaluation committee. Will be considered when evaluating the following criteria: relevance and topicality for the event, proposal technical quality, proponents experience in the chosen theme.
The best proposals on different topics will be accepted for presentation and publication
Important Dates
Proposed registration: December 07th, 2016
December 18th, 2016
Submission of Proposals: December 07th, 2016
December 18th, 2016 (Final)
Reporting results: January 18th, 2017
Delivery of chapters: March 21th, 2017
Text Book
Authors of selected courses should produce a chapter for publication in the book "Mini-Courses SBRC 2017". The chapter should be written in Portuguese or English and contain between 40 and 50 pages, following the format of the SBC, available in
www.sbc.org.br , Documents section -> Publications -> Templates for Articles and Book Chapters.
Submission of Proposals
Professors and researchers interested in ministering a short course should submit proposal 6-8 pages (excluding CVs – item 6 below) containing the information listed below. The document with the proposal and the CVs should be organized in one file. Each short course be structured to be displayed during SBRC 2017 a total of three to four hours.
Identification Data

1.1. Short course title

1.2. Author (s): institution(s), address(es), telephone(s), email(s)

1.3. Indication of the author who will present the course

General Data

2.1. Objectives of the course and treatment given to the topic (eg. theoretical or practical, overview of results or further development of specific aspects, presentation or comparison technologies, training for new skills or information, etc.)

2.2. Target group

Structure of the planned text (course outline, topics / chapters covered)
For each topic / chapter provided for in item 3, enter a summary of the contents to be addressed and a number of pages forecast
Main Bibliography used while preparing the course (maximum 1 page)
Curriculum Vitae of the authors (maximum of 1 page per author)
The submission of papers will be exclusively electronic, through the JEMS (https://submissoes.sbc.org.br/home.cgi?c=2669) system. The proposal must be included in a single file in PDF format.
Short Course Chairs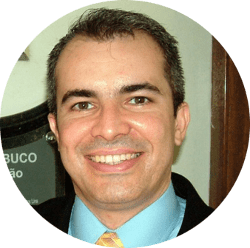 Stênio Fernandes (UFPE)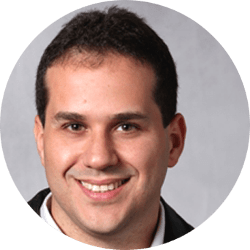 Heitor Ramos (UFAL)
Program Committee
Daniela Brauner (UFRGS)
Alex Borges Vieira (UFJF)
Marinho Barcellos (UFRGS)
Raquel Mini (PUC-MG)
Raquel Vigolvino Lopes
Rostand Costa (UFPB)
Dênio Mariz (IFPB)
Carlos Kamienski (UFABC)
Leandro Villas (UNICAMP)
Christian Esteve Rothenberg (UNICAMP)
Patricia Endo (UPE)
Rossana Andrade (UFC)
Antonio Rocha (IC/UFF)
Artur Ziviani (LNCC)
Fabíola Greve (UFBA)
Flávia Delicato – UFRJ )
Carlos Ferraz (UFPE)
José Augusto Suruagy Monteiro (UFPE)
Pedro Olmo (UFMG)
Olga Nikolaevna Goussevskaia (UFMG)
André Aquino (UFAL)
Thiene Johnson (INTEL, USA)
Eduardo Nakamura (UFAM)
Richard Pazzi (UOIT)